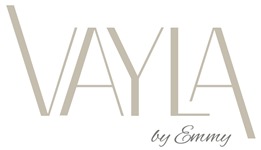 Vayla by Emmy is producing beachwear and resortwear such as Kaktan and light summer outfit.This is true oriential fashion that mixes beauty with colors.
They also produce small accessories such as rings, bracelets and necklaces.
The whole finishing and embroidery of the kaftans are hand made and many of the products have a limited edition.

There are no products in this group.