Design
We have access to professional designers based in Thailand, France,  Italy and Belgium.
Most of our partners are small fashion houses that can deliver quickly and be in a better position to match the requirements of our clients.
We also design some of the products we promote on thaifashiondesign.com
If you have any interest in designing something new, we can help you in finding the right designer.
There are lot of great designers based in Thailand. Here are a few names: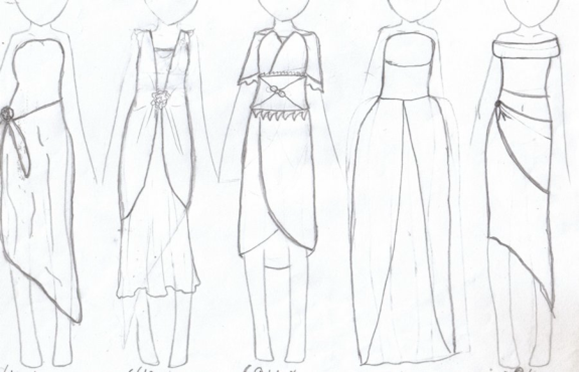 ASAVA
Style... what definition us, is not a look or a trend that gets dictated by the latest fashion, giving us a different appearance each time as a result of our choices of wardrobe. And this is the concept  of ASAVA a brand that emphasize on style which defines our very essence. ASAVA - the true redefinition of style.
http://www.facebook.com/asavathailand
Disaya
Disaya trained in London and this comes through in her designs, the embellishments of Thailand accompanied by a hint of British practicality, the collection includes not only great party dresses, but also pieces suitable for work (and cold weather), with the best of Europe's fabrics and the intricacy of Thai craftsmanship. Her most famous piece to date is the dress worn by Amy Winehouse on the front of her 'Back to Black' album, but her designs have also been worn by Jennifer Lopez, Kelly Osbourne and Agyness Deyn.
Flynow
One of the local fashion industry's early success stories, along with anr, Kai, Greyhound and Zenithorial, Flynow launched a small ladies' wear collection back in 1983 before growing to be one of Thailand's first fashion brands to make its name in the international arena. Flynow's avant-garde style appeals to those opting for a smart, sophisticated look. You will find everything from classic modern dresses to accessories, such as leather bags, belts and shoes. The offshoot brand Flynow by Chamnan caters to the younger and more moneyed clientele.
It's Happened to be a Closet
Bad grammar aside, It's Happened to be a Closet have made a success out of their quirky range and walking into their store feels like diving into a grown-up dressing up box. With bright colours and quirky patterns you won't need to add any accessories to the items you buy here, these clothes are designed for those who want to make a statement and stand out. For those who don't have so much cash to splash It's Happened to be a Closet have branched out with Palette, resulting in more affordable alternatives using the same designs but with less of the handcrafted embellishments.
http://itshappenedtobeacloset.wordpress.com
Kai
Do you hear wedding bells? Whether you are the bride-to-be or a guest, this couture house is the place to come to. Designer to not only the stars but also the Thai royal family this brand is all about luxury and making a girl feel special; these dresses are sure to impress, with intricate patterns, beading and other embellishments incorporated into the design. Whilst some of his more complex designs might be out of many people's price range, check out his ready-to-wear collection (Kai Corner) and his latest venture, the K and I brand which offers a more contemporary interpretation of his look.
http://www.kaiboutique.com
Kloset
Kloset's designs are for those who are strongly passionate about fashion. Kloset originates and maintains its base in Thailand where the inspiration of the collection embraces the culture's whimsy and playfulness.
PAINKILLER
PAINKILLER is surely a strange name for a clothing brand.
The word PAINKILLER is opted for its meaning: a medicine that reduces pain, the alternative menswear, that is not overly masculine nor too feminine, neither trend-follower nor boring. The right dose of design blending quality and modernity. Long lasting fashion pieces that could finally become classics and in time, turn into vintage. Wearable and quite like easy-listening records that we turn on repeatedly.
Also this word has a special trait for its origin "pain" and "killer", 2 negative words combining into one positive. A message of hope and truth; After the rain comes the sun.
Behind beautiful clothes, there are hardworking hands.
"Prescribing the exact dose in design, excessiveness is unnecessary."
http://painkillerbkk.wordpress.com
Playhound
No thinking required, wear Playhound
Characterized by a lack of pretense and a slightly off-kilter aesthetic, the Playhound man/boy might roll out of bed, throw on whatever is on the floor and skateboard to band practice while the Playhound woman/girl might put on red lipstick, mix-and-match in a devil-may-care manner and scream the night away at an indie-rock concert. These will ful and independent souls takes orders from no one.
http://www.greyhound.co.th/#/collection/playhound/
Project 1.1
The design and concept by Jitsing Somboon, designer of Playhound, in collaboration with multi-menswear label Men Intrend by The Mall Group, reflect a brand for cool modern men about to step on the first rung of the career ladder, noted for their minimalist preferences. For Spring/Summer 2011, Project 1.1 "Cosmic Nature" was inspired by "The Living Cosmos." A book that portrays life in space while also reflecting life on earth. The collection holds firmly to the simple but stylish concept, with a futuristic and outdoor spirit added to the mix. Loosely structured, short and wide silhouettes can be seen throughout the collection.
https://www.facebook.com/project1.1bygreyhound
Senada Theory
It takes someone with a great eye to see the magic in the everyday and turn them into fashion. Senada uses patterns from old pottery, vintage wallpaper and even your grandmother's curtains and turns them into amazing outfits. Chanita Preechawitayakul, the founder of the brand believes that "fashion is a lifestyle expression", and this vision comes through in her collections. In the past few seasons she has been inspired by the outdoor world with dreamy night sky dresses, stormy skirts and beach-scene boleros.
Sretsis
Sretsis is still going strong after 10 years; these three sisters (Sretsis is sisters backwards) work with silk, chiffon, satin and great prints to create glamorous clothes that are not just reserved for special occasions. With 25 seamstresses in their Bangkok Headquarters, Sretsis has many pieces that are hand-finished, guaranteeing high quality. The brand has made a mark on the international scene with celebrities being spotted in their designs, but their focus is still very much sisterhood and dressing the extended Sretsis family in style.
Vayla by Emmy
Vayla by Emmy is a company based in Bangkok that produces beachwear and resort wear such as Kaftan and light summer outfit. This is true oriental fashion that mixes beauty, design, jewelry and colors.
Vayla by Emmy is also design and sells small accessories such as rings, bracelets and necklaces.
The whole finishing and embroidery are handmade and many of the products available for sale are limited edition.