Manufacturing & Sourcing
Thailand offers a perfect business environment and has well developed infrastructures for companies that want to produce garments, jewels and accessories.
More importantly, Thailand is famous for its skilled labor. With its centuries-old reputation for superb craftsmanship and its strong manufacturing base, Thailand has become one of the world's top exporters of gems and jewelry.
Countries such as Vietnam, Indonesia, and the Philippines offer great alternatives when it comes to production of larger volume.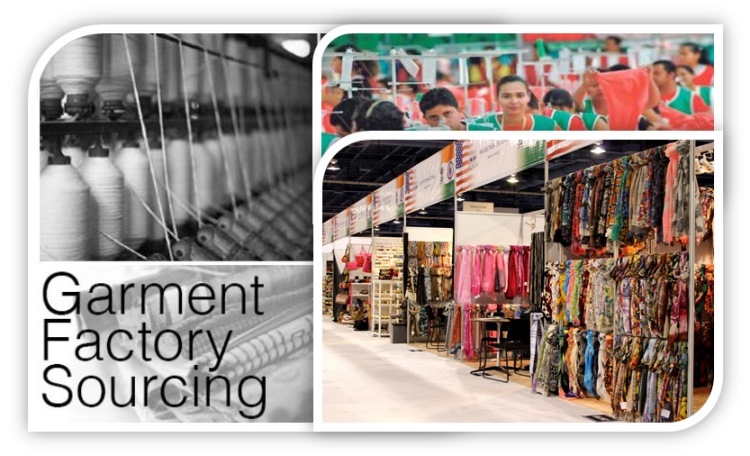 Asia Fashion Design Co ltd has built long term relationships with manufacturers based in Thailand and other countries in South East Asia. We always value quality and competitiveness. We also pay attention to conditions of work applied by each of our trusted partners.
Asia Fashion Design is associated to EUROSIA S.A that has a strong ground presence across China, India, and South-East Asia:
Eurosia Sourcing enables your company responsibly reduce its costs by decreasing your firm's purchasing costs, while maintaining its strong products' quality.
Eurosia methodology consists in first understanding your specific requirements. Then, we prepare a 'Request for Quotation', send it to select reliable suppliers in South-East Asia, India and/or China and manage the ongoing communication with them. After identifying the partners most suitable to your needs, we submit a short-list and finally negotiate with the two cost-effective and quality-conscious manufacturers you selected. Depending on your company's needs, we can also assist in arranging a test, quality control at the supplier's factory, the grouping of your order with other European clients' to share the transport costs and arrange the transport to your plant or outlets in Europe.
Eurosia Sourcing is supplier neutral.  We do not take commissions or rebates from suppliers. Our mission is to help you engage with reliable suppliers in the most effective way. We do work either together with the existing buyer(s) employed by your company or as an outsourced buying team.